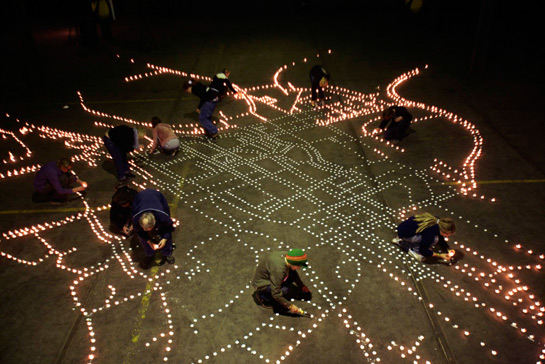 Mapping Falun, preformance
Mapping Falun (Falun by Night 2006)
A preformace by Åsa Andersson Broms, music Johan Efrik.

The 400 m2 of Magasinets floor was coverd with 4 000 candles, mapped out the streets of Falun for a few hours. The preformance where composed with music by Johan Eftik. Magasinet Falun is a platform for contemporary culture and art i Dalarna.