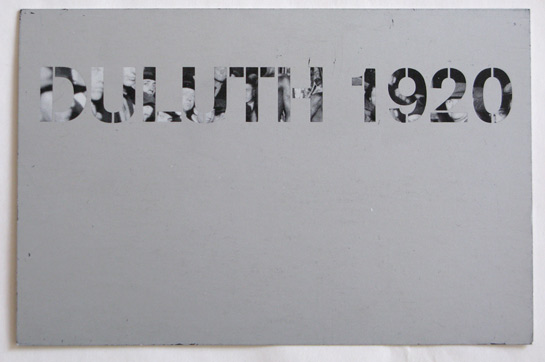 Postcards - from the history of American Lynchings. © Åsa Andersson Broms
The Bystander project is an exhibition and educational materials produced by the Living History Forum in Stockholm. The exhibition opened in its original form in 2008 in FLHs showroom in Old Town in Stockholm. Since 2007 have I worked with the exhibition, first and foremost as an artist but also as a designer and exhibition producer. In spring 2009 the exhibition was re-build for tour under my production.
"The Bystander project was one of the priority themes of the Living History Forum for the period 2006-2009. The project consists of a comprehensive educational material supported by teachers training, a permanent and a traveling exhibition and a research component.
With the Holocaust as its point of departure, the aim of the project is to create awareness concerning the role of the bystander. What does it mean to be a bystander?
What stops us from intervening, in the underground, against bullies, or in larger contexts when human rights are violated in a more serious way?
How are we responsible when we do not intervene in any way?"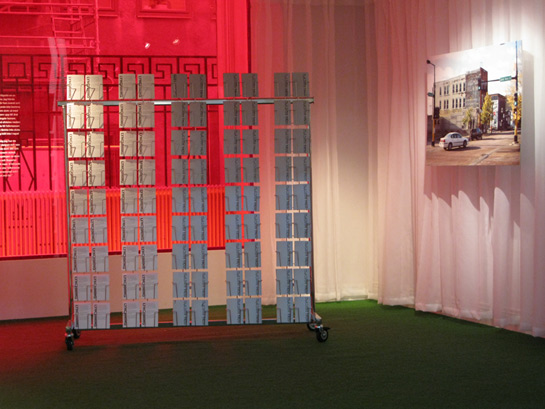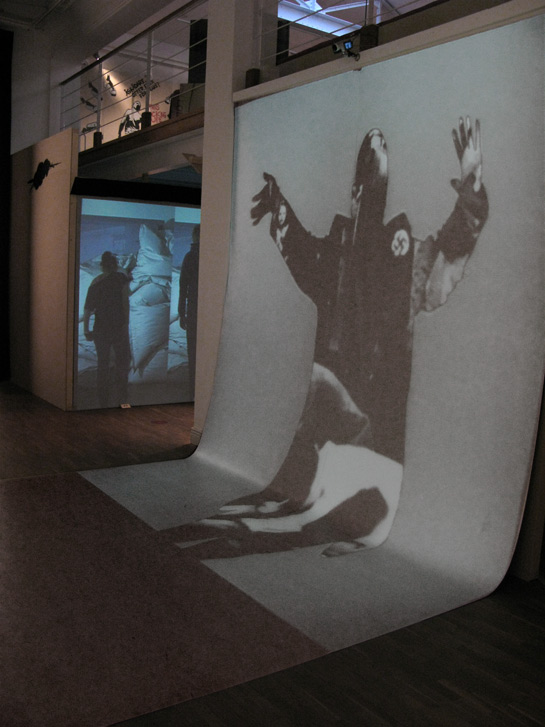 Behind your Shadow - after Gitta Sereny - (installation made by Padorasbox and a projector)
© Åsa Andersson Broms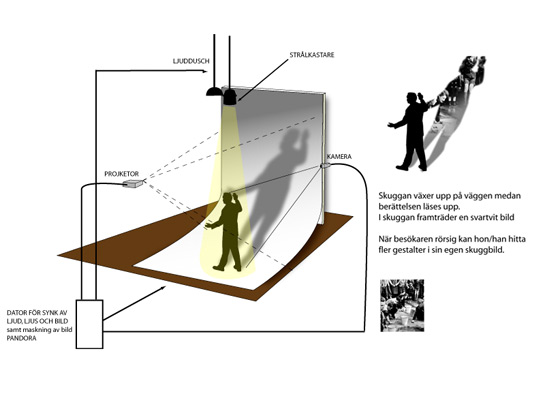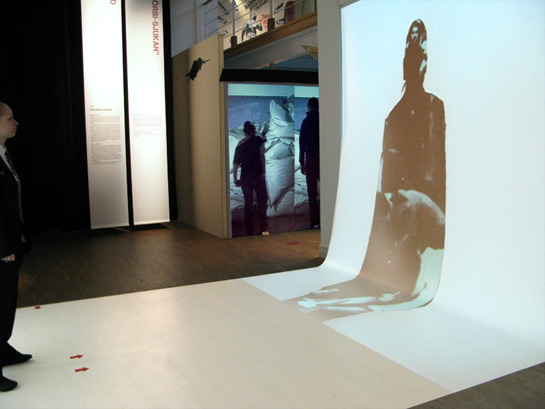 Behind your Shadow - Gita Sereny. © Åsa Andersson Broms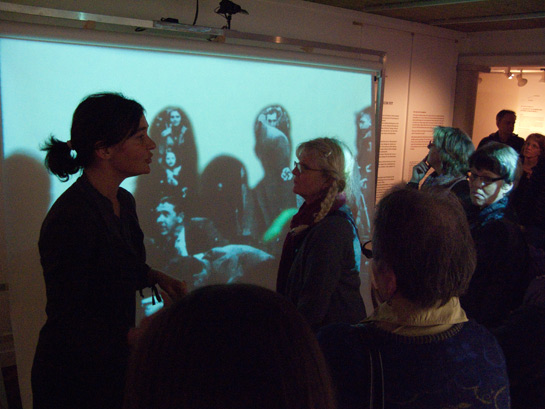 Behind your Shadow - Gitta Sereny - Real-time shadow (Christina Gamstorp at the opening cemony at Uppsala stadsmuseum). ©Åsa Andersson Broms
Utställningen Spelar Roll arbetade jag med redan under 2007 och visades i sin ursprungsversion på Forum för levande historia i Gamla Stan under 2008. Under våren 2009 turné anpassades och hela utställningen byggdes om. Några verk togs bort och andra lades till. Väggar, texter och utställnings stora former producerades med hjälp av Riksteaterns ateljéer.
Förutom att vara konstnär var min roll också att hålla i produktion och turnéanpassning.
Nytt till utställningen är videointervjuer med fyra ungdomar som beskriver en situation som det upplevde att det spelade roll hur det agerade. Ett arbete som jag gjorde tillsammans med Carmilla Floyd, journalist och Katarina Nordström, dokumentärfilmare. Nytt i utställningen var också en film av Pontus Björlin, Lille Skutt.
Spela Roll turné
Forum för Levande Historia i Stockholm, Uppsala Stadsmuseum, Hudiksvall Länsmuseum, Arbetets museum i Norrköping, Malmö Stadsmuseum, Norrbottens Museum, Luleå
Produktion
Projektledare
Christina Gamstorp
Konstnärlig ledare och utställningsproducent Åsa Andersson Broms
Producent ursprunglig utställning 2007
Anna Livion
Text Ola Larsmo
Ansvarig utställningstekniker
Karl-Gustav Jönsson
Projektassistent Mary Myklebust
AV-teknik Abstract Teknisk Design AB
Utställningsproduktion, turné
Riksteatern
Grafisk formgivning
BankerWessel, Åsa Andersson Broms
Filmfotograf Katarina Johansson, Katarina Eismann
Klippning Katarina Eismann, Katarina Johansson
Produktionsdesign Åsa Andersson Broms
Övrig produktion
Callboy, filmproduktion till 8" skärmar
Christopher Mayer, Audiowak Gusen
Pontus Björling, Lille Skutt
Carmilla Floyd, Samtid